The newest report "Posting of workers. Report on A1 portable documents issued in 2017" prepared by European Commission shows that polish workers are the greatest source of posted workers in the construction sector. A1 documents issued by ZUS make more than 20% of all documents of this sort issued in the entire UE. Our country's citizens are posted mainly to Germany, France and Belgium and the most numerous profession are builders.
What is and who does A1 document apply to?
The A1 form is dedicated to people who work in two or more European Union countries in order to confirm social security legislation. This document proves in which country a person is subject to paying social contributions. Individuals possessing A1 document have the status of a "posted worker" and can benefit from the exact same laws and working conditions that apply to citizens of a receiving country.
The application for such document can be submitted by an employer, an employee or a self-employed person. The A1 document is in accordance with EU Regulation No. 883/04 and EU Regulation No. 987/09 and must be certified by an authorized institution. In case of Poland this institution is ZUS which – should it be summoned by other EU country – is obliged to justify the decision of issuing the document.
Newest data on posting workers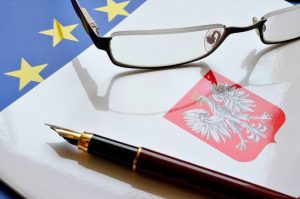 The most comprehensive source of information on posting workers in Europe is the report "Posting of workers. Report on A1 portable documents issued in 2017" written by Frederick de Wispelaere and professor Jozef Pacolet from HIVA KU Leuven. The research is being conducted yearly since 2014 on behalf of the European Commission. According to data from the newest report, the number of issued A1 documents in 2017 was 2,8 million thus noting a 22% growth comparing to previous year. What is more, these documents made 36% of the general number of all issued certifications, reaching a 64% growth in comparison to 2016.
Countries that receive and delegate most workers
The greatest amount (85%) of posted workers, that means workers for whom the most certifications were issued, were accepted by countries of the so called "old European Union". In the lead are successively:
Germany (427 175)

France (241 363)

Belgium (167 335)
Taking into account the number of workers posted to other countries, also here the most (58%) of A1 documents were issued by countries of "the Fifteen". This result shows that it's not the citizens of the new, poorly developed member countries are the most inclined toward migration and working in richer, better developed countries of European Union.
Posted workers from Poland
The analysis of all A1 documents that have been issued showed that Poland issued over 20% of all such documents. This summed up to 573 358 A1 certifications which made Poland outgo other countries. Polish workers were mainly delegated to Germany (114 979 documents), France (28 210) and Belgium (23 657).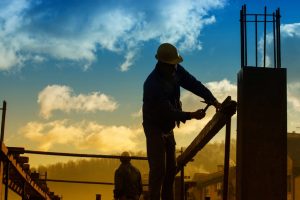 Over a half of them work in the construction sector (50,6%), which excels European average in this branch by 4,1 percentage points and represents 4,8% of all Polish construction workers. Due to European Commission such a good outcome of our country is influenced mostly by good reputation of polish specialists on international markets as well as high qualifications and relatively low financial expectations. What's more, according to Euroconstruct report, polish construction branch is in the seventh place among all European construction branches and one of the fastest developing in the entire Europe. There is no doubt that the reason for which Polish workers decide to work abroad are earnings. Based on data collected by Dziennik.pl polish construction workers earn the most in Germany where the salary of a qualified worker can amount to 22 euro per hour. Belgium found itself in the second place with earnings of 20,4 euro per hour. Third place is occupied by Sweden, where the salary stands at 19,3 euro per hour. Comparing to Poland those rates are 6 times higher!
The analysis of the posting period revealed that Polish workers spent abroad in 2017 the average of 256 days, which means a significant growth comparing to previous year when that number was 180 days. It's also a bigger number than an European average which is 191 days.
New rules for posting workers
On the 15th of January this year there was a meeting concerning coordination of social security systems aimed at implementation of amendments to regulations 883/2004 and 987/2009, based on which A1 documents are being issued. Their final shape should be influenced by negotiations of representatives of European Commission and European Parliament. The arrangements will be presented during VI European Labour Mobility Congress – the biggest event in Europe devoted to posting workers and the freedom of providing services that will take place on 14-15th March in Cracow.