The times when people spent their whole life in one place are long gone. The borders are open and the opportunities are endless. Going to work abroad is often only a beginning but you have to start somewhere. Things to remember:
First, define the trip direction. Employment agencies provide the full spectrum of opportunities in this regard. Depending on which form of work you are interested in, which language you can speak, and which attractions you would like to visit in your free time – you have to decide on one of the available options. It is worth seeing them. In the 21st century, you can drive or fly anywhere. The world has become very small.
Destination does matter
First of all – attractions. It is said that when you are going for work, you will not have time for sightseeing. The truth usually lies somewhere in between. It all depends on what form of work you will decide on, how the plant, which you will join, will operate, and what opportunities of travelling in a country or region you will have. Where there is a will, there is a way.
What do you need to remember?
Documents
The destination is selected, the date is fixed but you also need a lot of documents. What is absolutely necessary? A valid identity document. In the Schengen area, you can travel without a passport easily. However, the identity card is an essential condition. Even before the departure, it is worth preparing a copy for an employer, if he or she requires so. Another document – insurance. Personal accident insurance, private health insurance, or the European Health Insurance Card. Residence permit (if required), and even a copy of the birth certificate might be needed. It is worth preparing all the copies beforehand. Remember that employment agencies are very helpful in completing all formalities. You do not need to have everything on your mind. Let us help you.
Language
You can go abroad and not learn a single word for months. You can work among Poles, buy in Polish stores, and return to the Polish estates. You can. But there are other options. Take dictionaries or a handy phrasebook with you. Complete a short language course, give yourself time to assimilate simple messages, even before the very departure. It will be useful. Thanks to language command, you will not only get in touch with locals better but also you will have a chance for promotion. Better contact with people almost always means a better living and working conditions.
Good organisation is what really matters
Remember, good organisation, reliable preparation, completing the formalities, learning about the destination country, willingness to learn and work – these are the basics. A drop in the bucket of needs to be born in mind before going abroad, but very important one. Remember, if you have any doubts, you can contact us – we will advise and help you.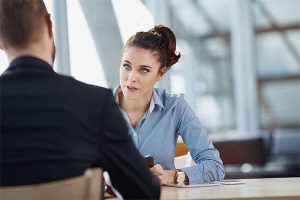 What advantages are particularly desired by an employer and result in higher salaries?
The 21st century changed the face of the labour market, the rules governing recruitment